TabletMagic for TabletPC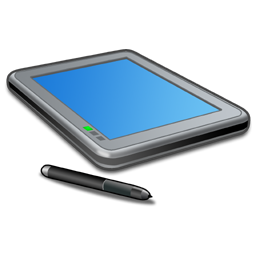 TabletMagic was originally created to support external serial tablets sold by Wacom before USB gained prominence over the venerable serial port. By the time Mac OS X came along there weren't any Macs being manufactured with serial ports, so Wacom naturally left those tablets behind in their new drivers. But as it turns out, Wacom continues to make serial tablets. Their old technology has found new life in the current generation of TabletPC computers.
Of course, Mac OS X is only officially supported by Apple to run on their own hardware. But a project called OSX86 sprang up to get Mac OS X running on generic PC hardware based on Intel processors, including TabletPCs. When we began receiving pleas from OSX86 enthusiasts to support their systems, it wasn't clear how or whether to proceed. Our hand was forced when an unscrupulous hacker called "Kashoggi" began distributing a modified version of TabletMagic to the TabletPC community without giving us any attribution. Unable to solicit the scoundrel's aid, and not to be outdone by such a character, we scrambled to add proper TabletPC support to TabletMagic.
TabletMagic currently works with the following TabletPC systems:
Lenovo ThinkPad X41t / X60 / X61t
Toshiba Portege M200 / M205 / M400
Toshiba Satellite r20 / r25
Toshiba Tecra M7
Fujitsu-Siemens T421X
Hewlett-Packard TC4200 / TC4400
Acer Travelmate C302
Visit the InsanelyMac Forums for details on using TabletMagic with TabletPC computers.