FretPet is $9.99
That's right! FretPet is now only $9.99 per license, the lowest price ever! We offer a few different options for purchasing FretPet. Choose the one that's most convenient for you.
Register via PayPal
If you have a PayPal account, credit card, or debit card, you can buy direct and cut out the middle man by purchasing FretPet through PayPal.
Once your purchase is complete we'll send you a registration code within a few hours.
Get it at the App Store
To purchase FretPet at the Mac App Store you must have Mac OS X 10.6.6 or higher and the App Store application installed. If you have all that, just go to the FretPet App Store page, click the View in Mac App Store link, and from there you'll be able to purchase, download, and install FretPet all in one step with the help of the Mac elves.
Instant Registration via Kagi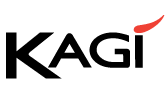 Another quick registration option is Kagi Shareware. Kagi's fully secure web store accepts virtually all currencies and offers several payment methods. You can use the form below, or select the Register option from FretPet's Help menu to use the secure order form with instant authorization.