Images Forever Widget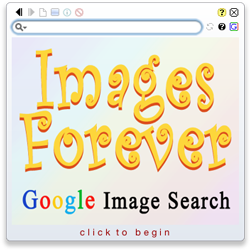 ImagesForever provides a browser-like interface to Google's Image Search.
To use ImagesForever, enter a search term in the search box or click one of the search buttons. ImagesForever sends a query to Google Image Search. It selects a random image from the search results, fetches the original image from the source website, and displays it for you. You can then click the Google button to see the complete search results in Safari.
Options include:
100 image history
Moderate SafeSearch option
Filter by Image Size
Set Desktop to the current image
Block disturbing image from reappearing
Three background matte colors